Greetings From the Studio!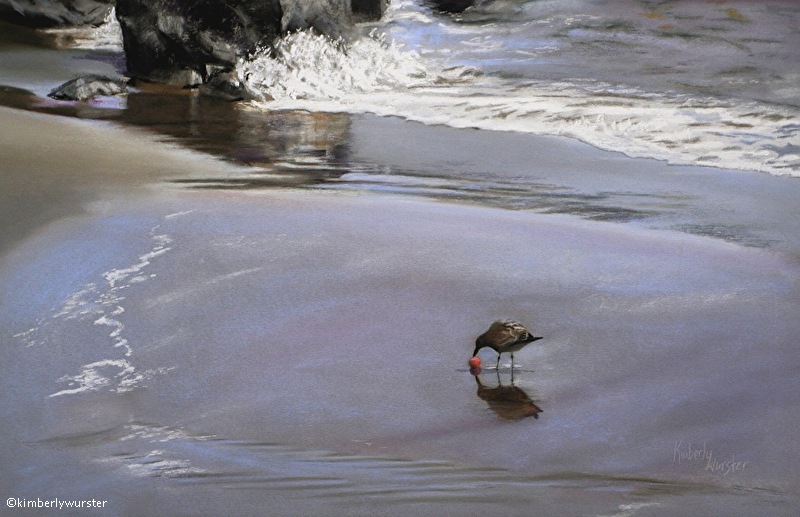 The Orange Bobble
Hello everyone! I hope this note finds each of you well and enjoying a wonderful summer! WELCOME to those of you who are new subscribers! The 23rd Annual National Maritime Exhibit is right around the corner so I am sending this reminder your way. The Annual Maritime Exhibit is always an outstanding event featuring amazing artwork from all over the United States so you will want to mark your calendars!
Another wonderful event I want to bring to your attention is the Southern Coos Hospital & Health Center Quarterly Art Show, "Coastal Treasures". This event will feature artwork and photography inspired by iconic images we hold dear here on the Oregon Coast!
I urge those of you who live in this area or are passing through to take time to visit both of these shows as they never fail to please all who attend! I will have work featured in both events and you can see all of it on my website. My painting in the Maritime is of a scene at the South Slough and all three pieces in Coastal Treasures were inspired by scenes in Bandon.
It is a good idea to visit the Events page on my website on occasion for I have work showing at various times around the country in exhibits and competitions.
Event:
23rd Annual National Maritime Art Exhibit
Date: July 9, 2016- September 24, 2016
Place: Coos Art Museum, 235 Anderson Ave., Coos Bay, Oregon
Opening Reception: Saturday, July 9, 2016, 5 - 8
Date: July 9 - September 30, 2016
Place: Southern Coos Hospital & Health Center, 900 11th St., Bandon, OR
Opening Reception: Sunday, July 17, 2016, 1 - 3
Thank you all for your interest in my work!
Best wishes,
Kimberly